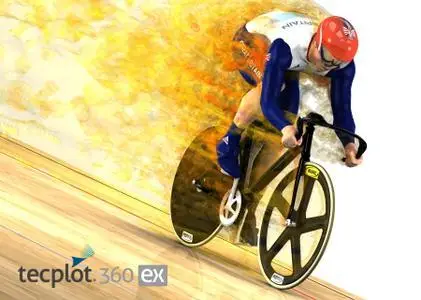 Tecplot 360 EX 2019 R1 v2019.1.0.99403 | macOS | 175 Mb
Quickly plot and animate your Computational Fluid Dynamic (CFD) results exactly the way you want.
- Unique multi-frame environment with multiple pages for reporting and comparing solutions.
- Animate and step through transient solutions with video player-style controls like forward, backward, loop, bounce, and throttle control.
- Automatically extract key flow features such as vortex cores, shock surfaces.
- Peak memory usage reduced up to 93%.
- Analyze large finite-element data sets quickly and easily on a typical engineering laptop.
- Validate computational output with experimental data in by a single plotting environment.
- Interactively explore and sweep through flow field to check that flow features align with the grid.
- Copy and paste images directly into Microsoft Office applications.
- Present multiple, time-linked views of your plots with Tecplot 360's unique multi-frame layout workspace.
- Create reports using unique multipage layouts.
- Leverage over 180 macro functions to automate common analysis and plotting tasks.