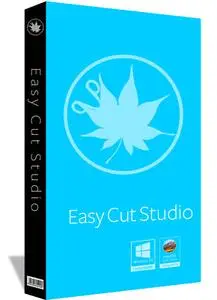 Easy Cut Studio 5.002 | 108.5 Mb
The complete solution for designing, printing, cutting and print+cut.
Drawing and Designing couldn't get any easier!
Unmatched image vectorization, Simply use the powerful tracing tool to create cuttable outlines from any imported raster graphics (including PNG, JPG, GIF, PSD, PDF, BMP, TGA, TIFF, etc.
Import various file formats, including PNG, SVG, EPS, PDF, AI, GSD, SCUT, WPC and other popular vector formats as editable objects.
Print to Cut made easy, fast and accurate.
Easily create complex designs using multiple layers, grouping to organize the display order of objects.
Welding is an advanced option allows you to make overlapping text and shapes to become a single shape, by joining shapes together wherever an overlap occurs.
Easily convert designs into rhinestone templates and make your own custom rhinestone designs with typeable rhinestone ready fonts.
SVG to FCM Batch conversion workflow is unmatched by any vinyl cutter software on the market.
Place text or objects on bezier paths.
Creating multiple copies of the same object.
Creating the registration marks.
Cut font files already installed on your Mac or Windows.
Stencil function for bridging interior shapes.
Choose from over 250 pre-made shapes from the built-in library.
Generate jigsaw puzzles with full control.
Multi-color gradient fill function with linear and radial options.
Option to cut only selected objects.
Supports USB, serial, parallel, Bluetooth, ICP/IP and etc.
Windows XP, Vista, 7, 8/8.